This page is dedicated to the sharing of recovery stories to help inspire and educate others.
Please submit your story here.  IDPH reserves the right to share all, part, or none of the stories provided.
Your story will inspire and help others. The stories below were shared in the hope of helping others.
Image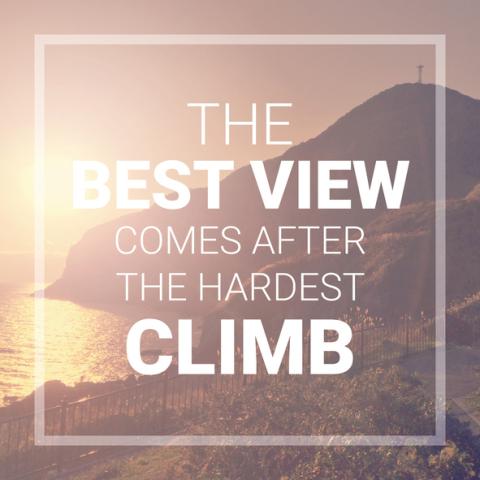 I've Had Enough
"I started using alcohol around age 16. I liked what it did from the start. I drank about 3 times per month, sometimes more throughout high school. I also started smoking marijuana around the age of 17, daily when I had it. I drank more frequently once I turn of legal age (19 at that time) to 3-4 times per week. Around the age of 20, I became a bartender and was drinking daily by then. I drank pretty much daily until the age of 35. The only time that I did not drink was when I was in treatment (about 7 inpatient and 3 outpatient) and sometimes brief periods of sobriety of no more than 4 months (2 times).
I quit using marijuana (for the most part) in 1982, at which time my drinking picked up two fold. I smoked it about 12 times over the next 11 years and have not used any for about the last 10 years. During this time, I quit jobs because of my drinking, made geographical moves, divorced and married 2 times, kicked out of the Air Force, all because of my use of alcohol. I was hospitalized about 5-6 times due to pancreatitis, one time for a suicide attempt and spent time in ICU for internal bleeding (3 pints or more of blood, should have died) and one time for drinking on Antabuse. I attended AA off and on from 1987 forward, which I found helpful when I wanted to be sober. In '94 I met my current wife. I moved here to Iowa to be with her. After 4 months of ups and downs, treatment and 2 hospitalizations, I decided it had been enough. It was April 18th, 1996 when I took my last drink.
Today I am a substance abuse counselor. I completed a Bachelors degree in night school majoring in both Human Services and Psychology. Gainfully employed. Married my current wife and have 2 step-sons and one 2.5 year old son that I never thought I would have. Life is wonderful. I believe that treatment, no matter how many times one goes through it, is helpful and important in ones recovery. It is there that you learn to understand and recognize why you are different. Although it may not change everyone the first time, it does leave a lasting impression. When one is finally tired of the using life, they already have a foundation to start to grow and build on. Again, this is very brief and I am willing to share any or all of my story with anyone who is willing to listen." . . . Bill
Treatment Works and Recovery is Real
"I have been in recovery for about 4 ½ months now. Since I have been in recovery, my life has changed dramatically. I am gaining back my self respect, my kids and my family are supporting me and my eyes are open. I am finally able to accomplish goals that I have never been able to do before. I am also developing great, healthy, relationships around me.
"The one most important thing that recovery is doing for me is helping me find me. I am discovering who I can be and that there is a much better life out there without the drugs. Recovery is giving me a much better and happier life than what I thought I had before.
"Life is not an easy task, and addiction is even worse to overcome by yourself, but there is help out there and if you seriously want it, you too can have it."  . . . Anonymous, Bernie Lorenz Recovery
Alcoholism Runs in My Family
"I chose to drink and drug, no one forced me. I wanted to feel "a part of" and fit in. I did not think anyone else understood me. Alcohol and drugs bridged that gap, for a while. Or so I thought. I got sick and tired of being sick and tired. I had maxed out all my credit cards, sold 3 houses, and was in danger of losing my job of 25 years. I gave up and gave in. I reached out and there was help. I learned I am not alone. Many others out there are just like me. I do not have to worry about staying clean and sober the rest of my life, just today. I know I have a good shot at that as long as I ask my Higher Power for help and guidance in the AM. Maintain an attitude of gratitude throughout the day. And thank my Higher Power before I go to bed. I work the 12 steps, stay in touch with my sponsor, go to meetings, read the big book, sponsor 6 men, own and manage a 3/4 house (Unity House) for recovering alcoholics and addicts, and practice the 12 step principles in all my affairs. In return, I have God in my life today, and am truly grateful to be alive. Thank You." . . . Anonymous
I Began Drinking in College
"I went from being a top student to almost dropping out; then I went to grad school and actually did drop out before finding AA. After a year sober I went back to graduate school and enjoyed over 15 years of sobriety, building a family and career. Started drinking again on 9/11/01 and was wasted almost all the time for over 2 years. The near-loss of my professional life and my family, plus 2 DUI's in a 12-month period, brought me back into AA in early 2004. Treatment and jail time were part of my recovery process, and help keep me humble while I try to rebuild my life. I go to meetings on an almost- daily basis and try never to forget that all I have now is mine by the grace of God--and that it can all be lost very quickly again." . . . Anonymous
I Grew Up in a Good Home
"Although I took my first drink at the age of 13, addiction did not overtake my life until the age of 27. I grew up in a good home with loving parents and addiction was nowhere to be found on my family tree. By the time I was 29 I knew I was an addict and I had to do something about it or I would soon loose everything, including my life.
"I checked myself into treatment, but with a very closed mind. Consequently I gained very little from treatment and relapsed shortly thereafter. Within 3 weeks I was back in treatment and knew something had to change. I began to realize that I had to be willing to listen to others with an open mind and allow them to help me. My mistake this time was not opening myself up and being honest with myself and others. Again I relapsed.
"I now believe that if I am truly honest, open-minded, and willing I will stay sober. These behaviors are a must in the foundation of every recovering addicts program. As I practice them in my daily life I can see positive changes happening. Each one of these small changes is a miracle in my life today. I try not to look too far into the future, but I do strive to set attainable goals for myself. Each goal that I reach is another positive step on my lifelong stairway of recovery." . . .Tara
Looking for peer support?
National, local and online recovery support groups are available.
Want to find help on your own?
Your Life Iowa is always here to help you find resources near you. However, we understand that sometimes you'd like to look for help on your own. Our map will let you do just that.
Would you like a treatment professional to contact you?
Fill out a simple contact form and a professional will reach out to you.
Are you family or friends with someone who needs help?
Find out how Your Life Iowa can provide support for them – and you.
Not finding what you're looking for?