(Published July 12, 2021)
If your sports betting is getting out of control, we are on your team. When you contact 1-800-BETS OFF (1-800-238-7633), you'll talk to a compassionate professional who understands what you are going through.  No judging.  Just listening. We can help!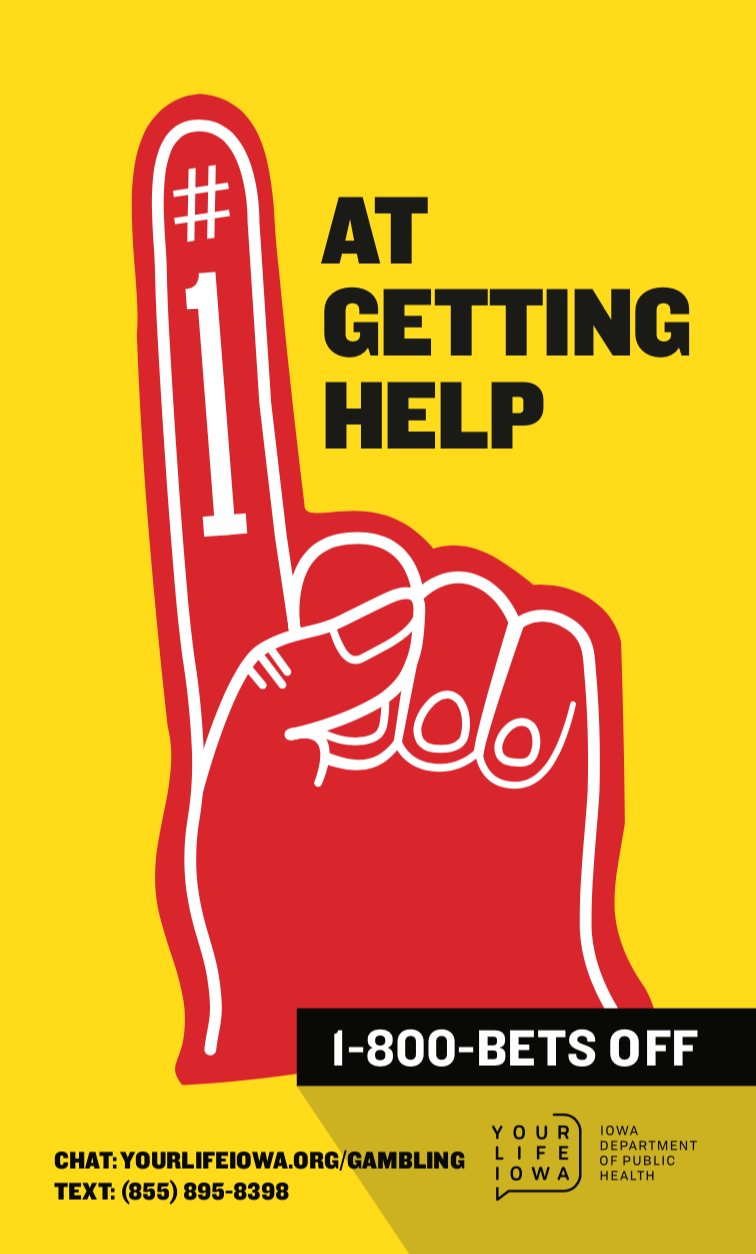 Did you know that nearly ten million Americans experience problems with their gambling each year, including their sports gambling?  You are not alone.  Know that problems with sports gambling can happen to anyone, regardless of background, experiences or appearance.
1-800-BETS OFF, which is part of Your Life Iowa, provides free, confidential support, 24/7, and connections to recovery resources in your area – no matter what you are facing with your gambling.
Find out more about whether your sports gambling has become a problem by visiting https://yourlifeiowa.org/gambling.  You can also access Live Chat, or call 1-800-BETS OFF, or text us at (855) 895-8398.
We are here 24/7 so that so you can make every game…just a game.