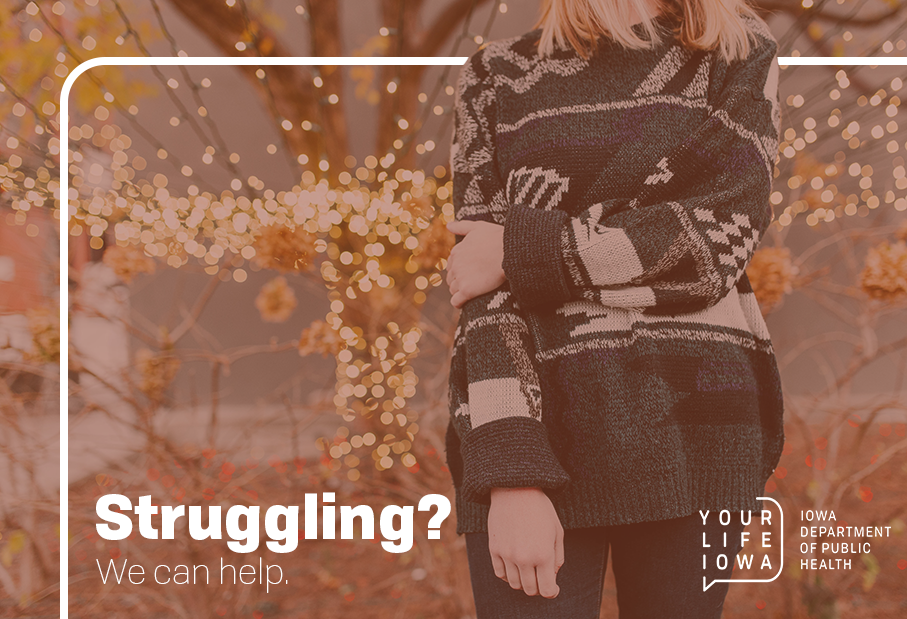 The added pressure for paying for gifts, family and friend expectations and grieving past holiday experiences can be a lot. And when you add the COVID-19 pandemic and the CDC's recommendation to avoid travel, many of us may experience feelings of anxiety, depression and isolation.
We may begin to look to unhealthy ways to cope. Some may use drugs, alcohol or gamble, or increase the amount or frequency to help manage feelings or feel better. Some may experience suicidal thoughts.   For those of us new to recovery or even in long-term recovery, we may find the holidays more challenging than usual.   
If any of this sounds like you or someone you know, Your Life Iowa is here to help you with dedicated crisis counselors and a network of help. We're available 24/7, even on holidays. Call, text or chat with us when you're ready. And know you're not alone this holiday season.
Take Care This Holiday Season
Take Care This Holiday Season
Iowa Department of Public Health
Iowa Department of Public Health
2020-12-04
2021-02-15