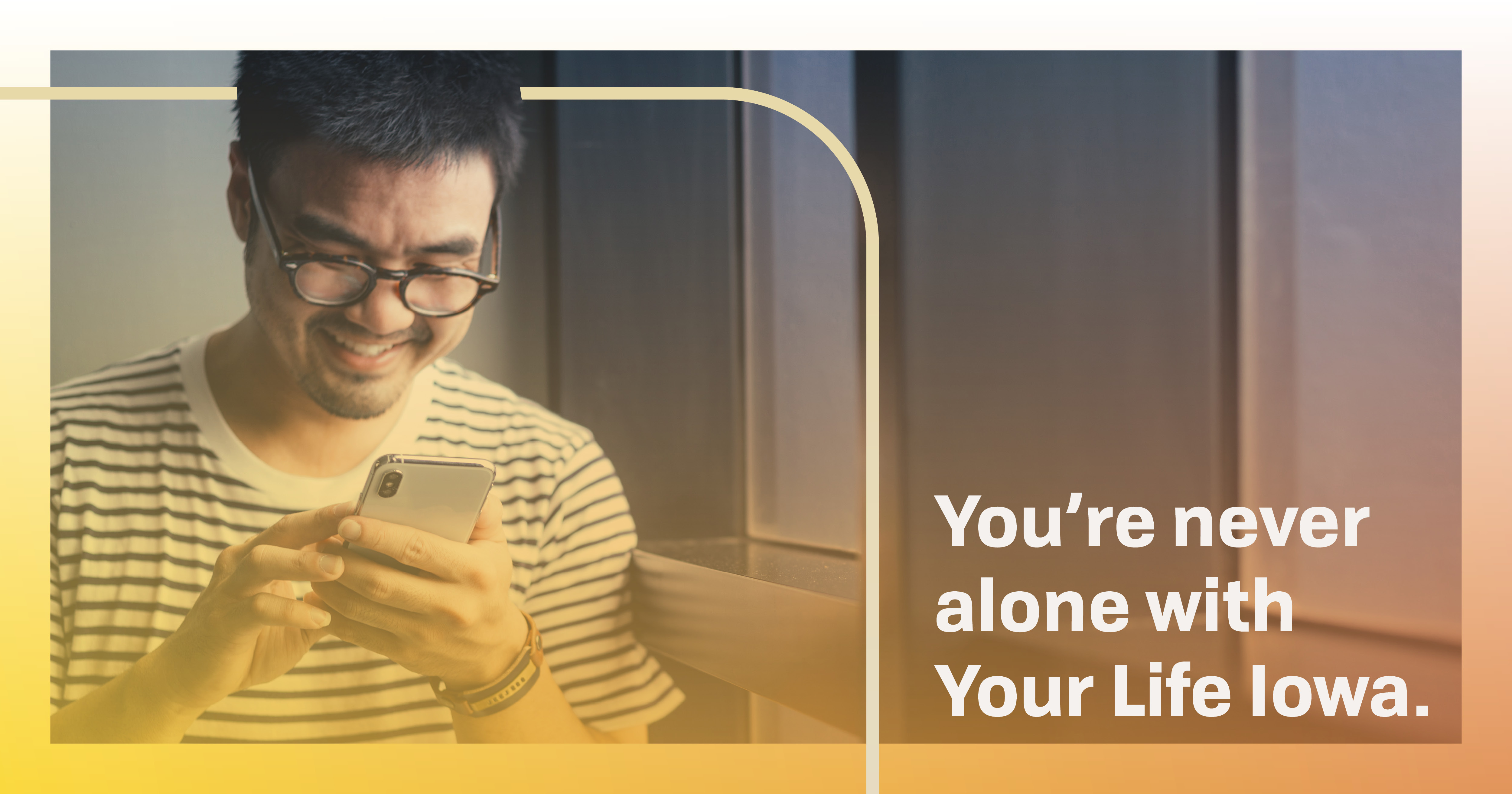 (Published February 1, 2022)
When you are addressing a problem in your life related to substance use, gambling or mental health, you may find yourself feeling alone. Perhaps you think you think you're somehow different from everyone else. Maybe you've decided to not ask for help because you don't want to "be a burden" on your friends and family. 
These thoughts are normal, but they are not accurate. That's the most important thing to remember. 
Your friends and family want to support you in the same way you want to support them. There are resources like Your Life Iowa where you can find expert help. You do not have to be alone. There are thousands of Iowans who have walked the same path. 
 
When surveyed about their behavior, here is what was discovered about Iowans 18 and older:
● 473,000 indicated some form of mental health problem in the last year
● 129,000 had serious thoughts of suicide in the last year
● 735,000 binge drank alcohol in the past month (5+ drinks for men, 4+ drinks for women on one 
occasion)
● 229,000 used illicit drugs in past month
● 315,000 had experience a sign or symptom of problem gambling in the last year
● 659,000 used tobacco products in the last month
Sources:
SAMHSA, Center for Behavioral Health Statistics and Quality, National Survey on Drug Use and 
Health, 2017 and 2018.

Iowa Department of Public Health, Gambling Attitudes and Behaviors: A 2018 Survey of Adult 
Iowans.

When you consider how many Iowans are facing the same issue or issues, we hope you feel less alone or isolated. Know that when you reach out for help you can connect with people who have walked a similar path through support networks or treatment. You will give each other strength and knowledge for the journey ahead. Contact Your Life Iowa today to find a support structure that's right for you. You can call chat with or text Your Life Iowa any time.