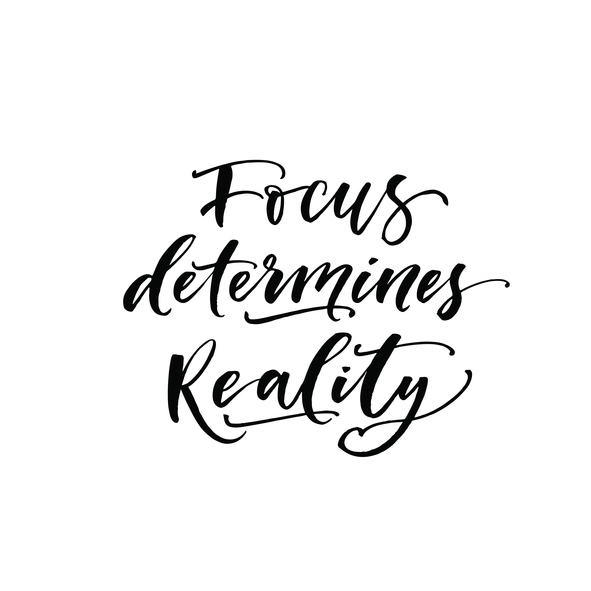 Cognitive Improvement and Alcohol Recovery (Hazelden - Butler Center for Research)  If you feel you are having difficulty remembering, learning, or understanding, ask for help. This is a normal part of early recovery.
Finding Happiness in Recovery (Hazelden, Recovery Matters, November 2014)I tended to focus on the future and wanted everything to be "fixed" and "perfect" immediately as a result of being sober.
Finding Spirituality (Hazelden, Recovery Matters, July 2014) The topic of spirituality is a broad one.  It is a process that requires time and effort; separating concepts of God from a religious concept to a spiritual one. 
Finding the Meaning and Purpose in Sobriety (Recovery Today Online - June 2014)  I had an old sponsor who imparted a great many pearls of wisdom to me during my early, formative years in recovery. One of the gems he shared had to do with my questioning him as to whether or not we alcoholics and addicts are "spiritually" different in some ways from all the other people running around our planet?
Five Things to do when you've inherited addiction (US New and World Report - June 15, 2016) If you have a family history of addiction, here's how to break the cycle.
How Mindfulness is Working Its Way Into My Life... and Into Addiction Treatment  Posted May 18, 2015 in Addiction Treatment Methods, Living with Addiction by Anne Fletcher.
Let's Talk About SEX–ADDICTION... (Recovery Today Online - August 2014) Is it real? Is it fake? Is it an excuse? Is it an overactive libido? Or could it actually be an addiction? Sex addiction, unlike other addictions such as alcohol and drugs, doesn't typically leave visual indicators. There aren't the obvious signs like track marks on a person's arm, breath that reeks with whiskey or vodka proliferating through one's pores. 
Mindfulness and Recovery (Hazelden, Recovery Matters, July 2014) A growing body of research indicates that mindfulness meditation can not only help relieve the kind of stress that triggers an urge to use, but can also relieve underlying depression and anxiety.
My Story to Yours (Hazelden)  Reflecting on one's life story or telling it to others is intertwined with each of the Twelve Steps. Putting that story in your own words, to share with others or for your own personal growth, is often a helpful exercise. In this excerpt from My Story to Yours, author Karen Casey tells part of her story and offers suggestions for telling your own.
Not Every Family Becomes healed Right Away (Hazelden, Recovery Matters, June 2014) Many of my peers and those whom I strove to follow on this path had restored their relationships with their families of origin, as well as developed or restored marriages and relationships with children and grandchildren, etc. This is not my story at all!
Painkillers, Heroin, and the Road to Sanity: Real Solutions for Long-Term Recovery from Opiate Addiction (Hazelden, Recovery Matters, August 2014)  In an excerpt from her book, nurse and suburban mom Joani Gammill describes her years-long secret addiction to multiple forms of opiates and amphetamine. Through a life-changing intervention staged by Dr. Phil, she not only committed to getting help, she went on to become a professional interventionist herself, helping thousands of others in distress.
The Perfect Getaway (Hazleden)  Often, what the alcoholic and addict needs help getting away from is our own thoughts and feelings that slowly erode the sense of emotional sobriety. A trip to a sunny, tropical beach or a verdant, quiet forest may do the trick for some but, for others, spending time with other recovering people in a safe and secure environment is what's needed. In other words, everywhere we go, there we are — and that's the problem.
Rebranding Recovery By Bringing A New Message To People Struggling With Addiction (Forbes - April 7, 2016) "People are losing their lives because they're afraid and ashamed. They don't want to ask for help." This stigma-perpetuated deterrent is causing roughly 89% of people to shy away from asking for help – only 11% of the nearly 23 million struggling with addiction receive help every year.
Recovery Includes Medical Treatment (SAMHSA) To optimize the use of medications to assist recovery, consumers/peers, families, and providers need to be fully informed, engaged, and involved. 
Rein In Your Brain: From Impulsivity to Thoughtful Living in Recovery  (Hazelden, Recovery Matters, September 2014)  Have you ever wondered why you choose your particular partner? There are positive and healthy reasons to be attracted to and develop a relationship with someone, and there are less healthy reasons for doing so.
Returning to school after treatment (Hazelden, Recovery Matters, January 2014) This tip sheet, contributed by the National Association for School Psychologists, offers suggestions for parents and community providers working to help students make a smooth transition back to school.
Risk and Resiliency in Recovery (Hazelden - March 1, 2015)  Delia Jurek, renewal specialist at the Dan Anderson Renewal Center, is a teacher, artist, and actor with more than 25 years at Hazelden. She sees the Big Book as a source of wisdom for daily living and teaches the simple, practical use of this manual for recovery. She relapsed repeatedly for 20 years and is now able to sustain sobriety.
The Secret Life of Other Addictions  (Hazelden)  All addictions have a physical component (once we start, we can't stop) and a mental component (which leads to can't quit or stay quit.) These components lead us to the "gift of desperation" and a willingness to find the miracle that many have found in the Twelve Step rooms.
Six Ways Laughter Improves Your Life in Recovery (Hazelden) Daily Meditations for Codependents and Al-Anons with a "Sense of Humor."
Using the AA Slogans to Deal with Holiday Stress (Hazelden) Seasonal applications to familiar standbys.
Veterans and Military Families (SAMSHA)  The Substance Abuse & Mental Health Services Administration (SAMHSA) supports America's service men and women—Active Duty, National Guard, Reserve, and Veteran—together with their families and communities by leading efforts to ensure that needed behavioral health services are accessible and that outcomes are positive.
Questions on Recovery resources and/or strategies? Support and assistance is available through Live Chat, call 

(855) 581-8111

(855) 581-8111, or text 

(855) 895-8398

(855) 895-8398.