The Iowa Department of Public Health, in conjunction with state and national professionals, has hosted training webinars on prevention topics ranging from substance misuse, suicide prevention, and problem gambling. Continuing Education Credits will not be provided for viewing recorded webinars.
To view available prevention webinar recordings, click on the chosen link below. To view associated presentation slides, if available, click on the slides link following the webinar title.
Image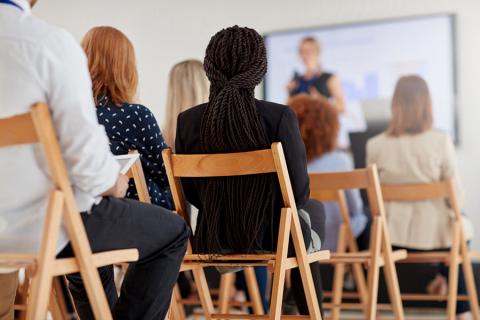 Alcohol & Other Drugs
Approaches to Pain Management
Assessment & Data Sources
Capacity Building, CLAS Standards and Health Equity
Gambling Prevention
General Prevention & Wellness
Intersection of Substance Use and Infectious Diseases (Mini-Virtual Learning Series)
Suicide Prevention
Virtual Learning Series (Winter 2022-2023)
Find local prevention resources
Prevention specialists, serving all 99 counties in Iowa, work collaboratively to provide the most current information specific to alcohol, tobacco, illicit drugs and problem gambling.
Interested in training?
Training opportunities are provided year-round to assist professionals and the public in increasing prevention activities in their communities.
Contact a prevention professional
Fill out a simple contact form and a professional will reach out to you.
Not finding what you're looking for?