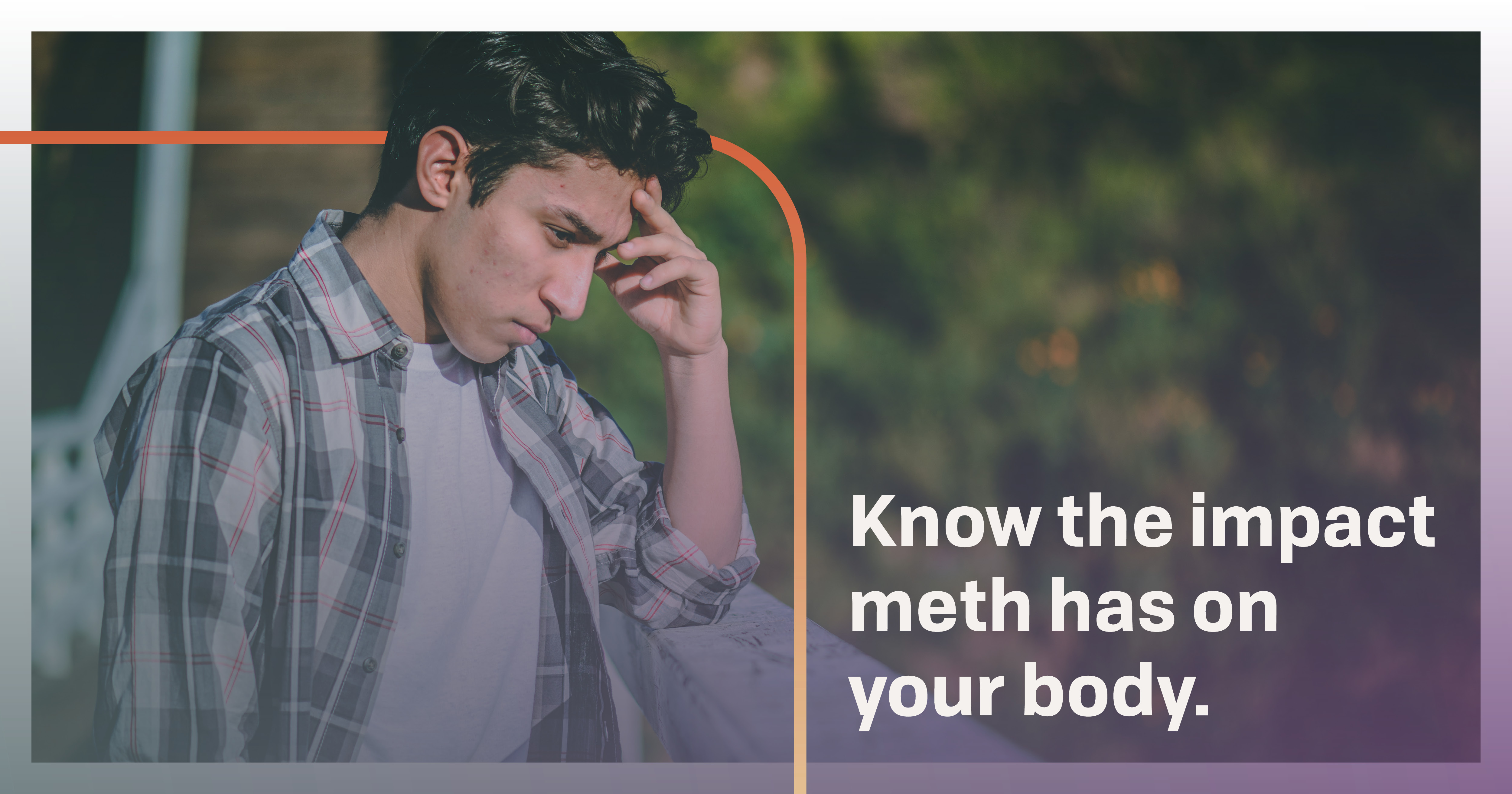 (Published May 7, 2021)
It only took one time. Maybe it was pressure from a friend, a desire to escape for just a few minutes, the curiosity of feeling a euphoric rush. Or, maybe you were working multiple jobs to make ends meet and just needed to stay awake. Now you are not sure what to do. We understand. 
The fact is anyone can develop a problem with the use of methamphetamine – regardless of age, race or socioeconomic background. Methamphetamine is powerful and highly addictive, and it leaves you scrambling to get that rush back. And, despite the fact that opioid overdoses are more talked about, people are dying from the use of methamphetamine use. The National Institute on Drug Abuse has communicated about steep rises in overdose deaths involving methamphetamine, and provisional numbers from the CDC show these deaths increased 10-fold by 2019, to over 16,500. 
While this is scary and you may feel like you are alone, you are not. The National Survey on Drug Use and Health revealed that roughly 22,000 Iowa adults had used methamphetamine in calendar years 2017 and 2018. More recently, the Iowa Governor's Office of Drug Control Policy reported that more than 10,000 Iowans received treatment for methamphetamine use in 2019.
If you are reading this, and think your methamphetamine use is getting harder to control, it may be time to look at your options for help. By staying open to the possibility that help could change your substance use and working to learn more about methamphetamine's impact on the body, you have already taken an important step on the road to feeling better.
Symptoms that may occur after stopping or reducing use of meth include:
Anxiety
Diarrhea
Depression
Fever
Fatigue
Nausea
Muscle and joint pain
Psychosis
Paranoia
Sleep deprivation
Severe hunger
Vomiting 
This list is not an exhaustive list and depending upon other factors such as what type and amount of substances you use and how used, your experience with stopping or reducing may be different than is listed here. Any time is a good time to quit and Your Life Iowa is available 24/7 to listen and walk with you on your recovery path. It can be challenging and hard, but you do not need to struggle alone.