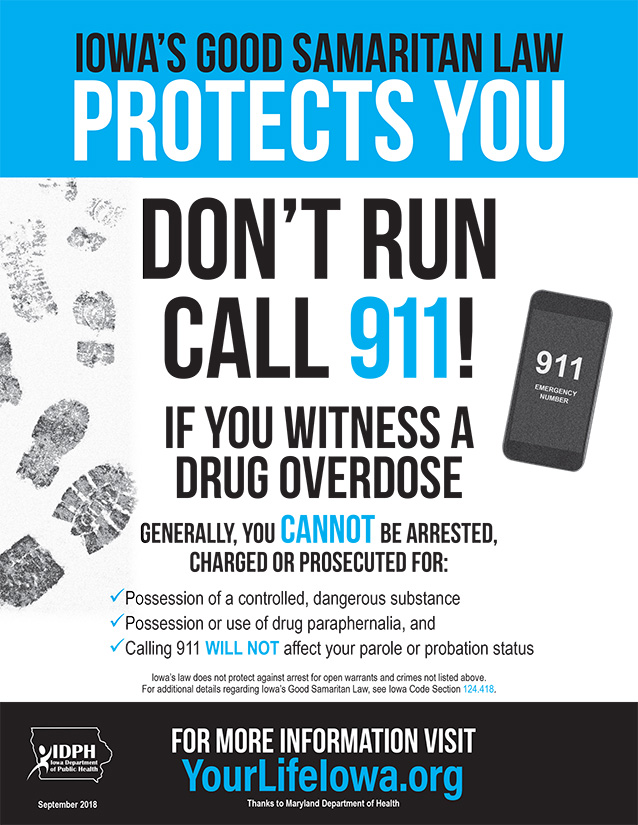 (Published October 10, 2018)
Iowa's Good Samaritan Law encourages those who witness a drug overdose to stay and call 911, rather than running out of fear of prosecution. Generally, overdose witnesses, defined as "overdose reporters" under the law, will not be arrested, charged or prosecuted for possession of a controlled substance, delivery of a controlled substance or possession of drug paraphernalia, and if the person makes a good faith effort to seek medical assistance for an overdose patient.
Click Here for more information on Iowa's Good Samaritan Law
If you'd like more information or would like to talk about your questions, click on Live Chat, call (855) 581-8111 or text (855) 895-8398.