Can you spot the difference?
Fake prescription pills that can contain deadly amounts of harmful drugs are being made to look almost exactly like the real thing.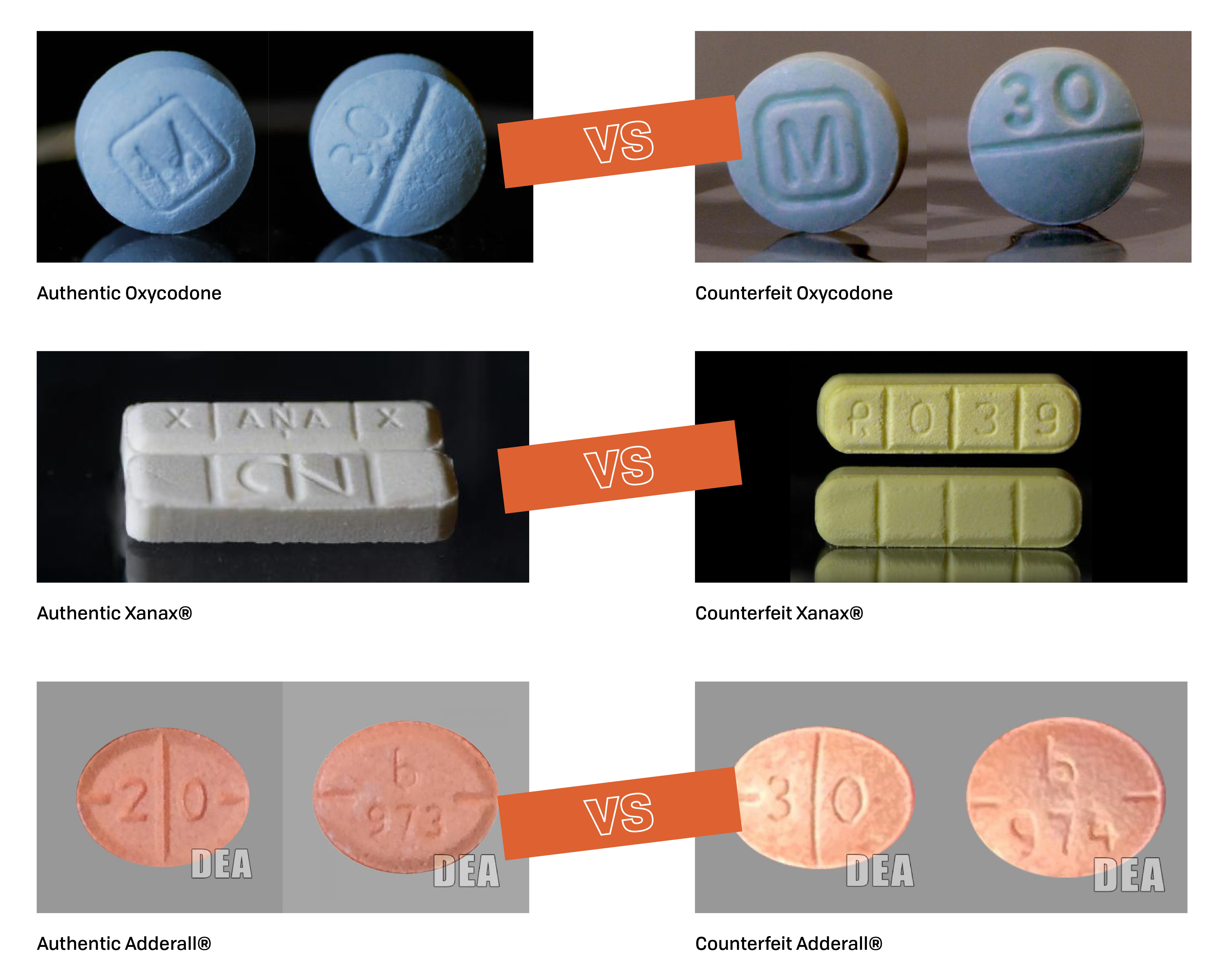 Do you know where your online pills are coming from?
If you order prescription drugs online from non-regulated sites or buy them from a "friend," you could be risking your health – and even your life.
Fake pills laced with potentially deadly levels of fentanyl, heroin and/or methamphetamine are flooding the illegal online market. These easily available fake prescriptions are made by criminal drug networks that have no oversight and little regard for human life.
And since the fake pills are marked as real prescriptions and look almost exactly like them, you might not even know the pill is fake until it's too late.
What is fentanyl and why is it so dangerous?
All controlled substances can be dangerous, but fentanyl is especially harmful. This synthetic opioid is similar to morphine – but almost 100 times more potent. Under the care of a licensed medical professional, fentanyl has a real use but in the hands of illegal drug makers, it can be extremely deadly.
In fact, the United States Drug Enforcement Administration (DEA) has determined that three out of every five fake pills laced with fentanyl contain a potentially lethal dose.
How can you keep safe?
There's only one way to stay safe from potentially deadly fake pills – by never taking them in the first place. That means making sure the only drugs you take are prescribed to you by a licensed medical professional and dispensed by a licensed pharmacy. And never take something given to you by anyone else.
The first step? Checking that your online pharmacy is licensed through the Iowa Board of Pharmacy.
If the pharmacy is listed, also make sure that it:
Requires a doctor's prescription

Provides a physical address and telephone number in the United States

Has a licensed pharmacist to answer your questions
Also beware of websites that:
Let you buy medicine without a prescription from your doctor

Offer prices that seem too good to be true

Send unsolicited mail or email offering cheap medicine

Ship their pills from a foreign country

Are located outside of the United States

Are not licensed by a state board of pharmacy in the United States
By checking the site before you buy medicine, you can keep you and your family safe from harmful fake prescriptions.
The second step? Have a conversation with your kids about drugs. Use this guide for talking points and more.
Source: BeSafeRx
Do you know what to do if someone is having an opioid overdose?
Be prepared to save a life from an opioid overdose with a prescription for naloxone. It's free.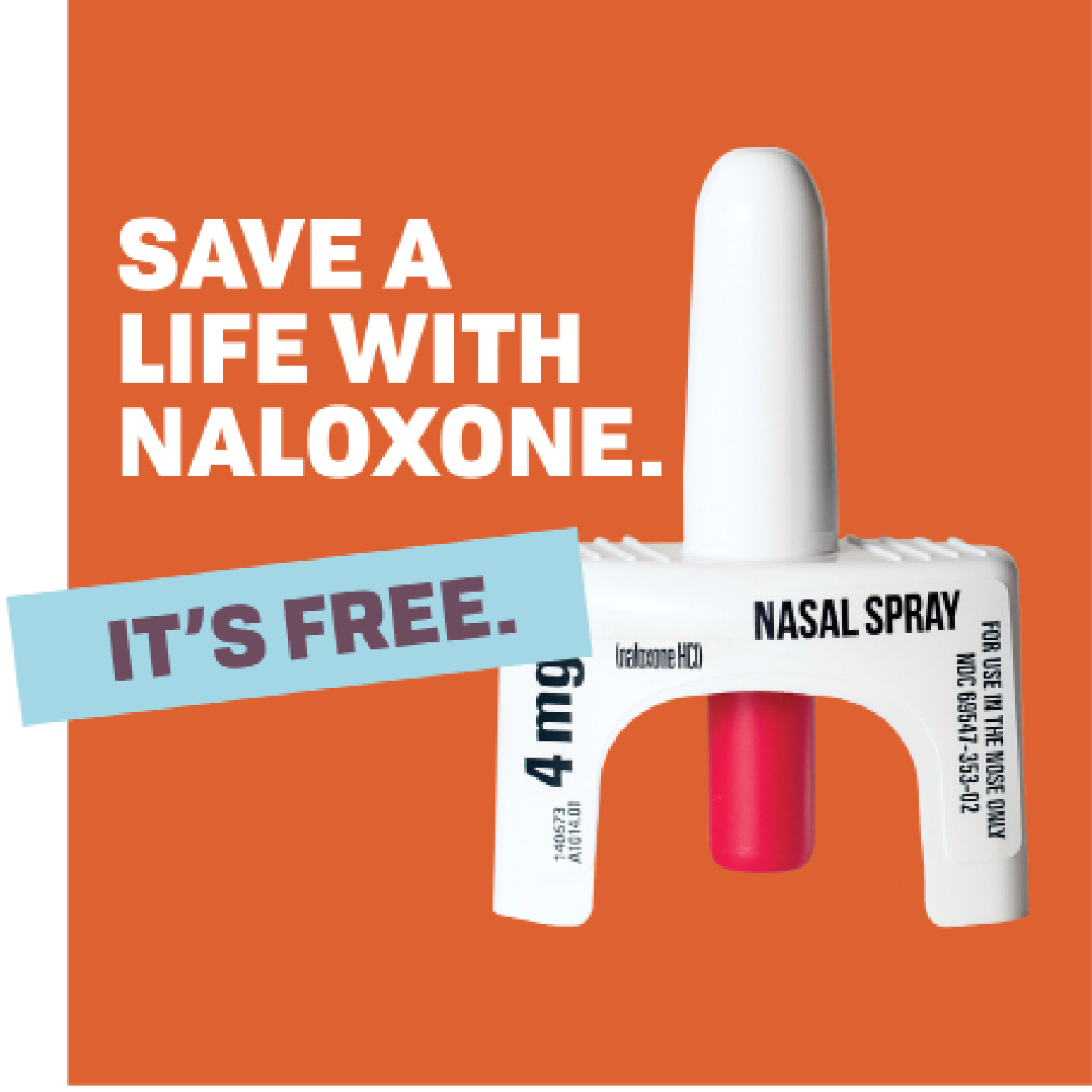 See important

information about

opioid overdose prevention.
The SAMHSA Opioid Overdose Prevention Toolkit features essential steps for first responders, information for prescribers and safety advice for patients and family members.
Talk to your healthcare provider about the CDC Guideline to Prescribing Opioids for Pain and safe alternatives to opioids.