What is Health and Wellness?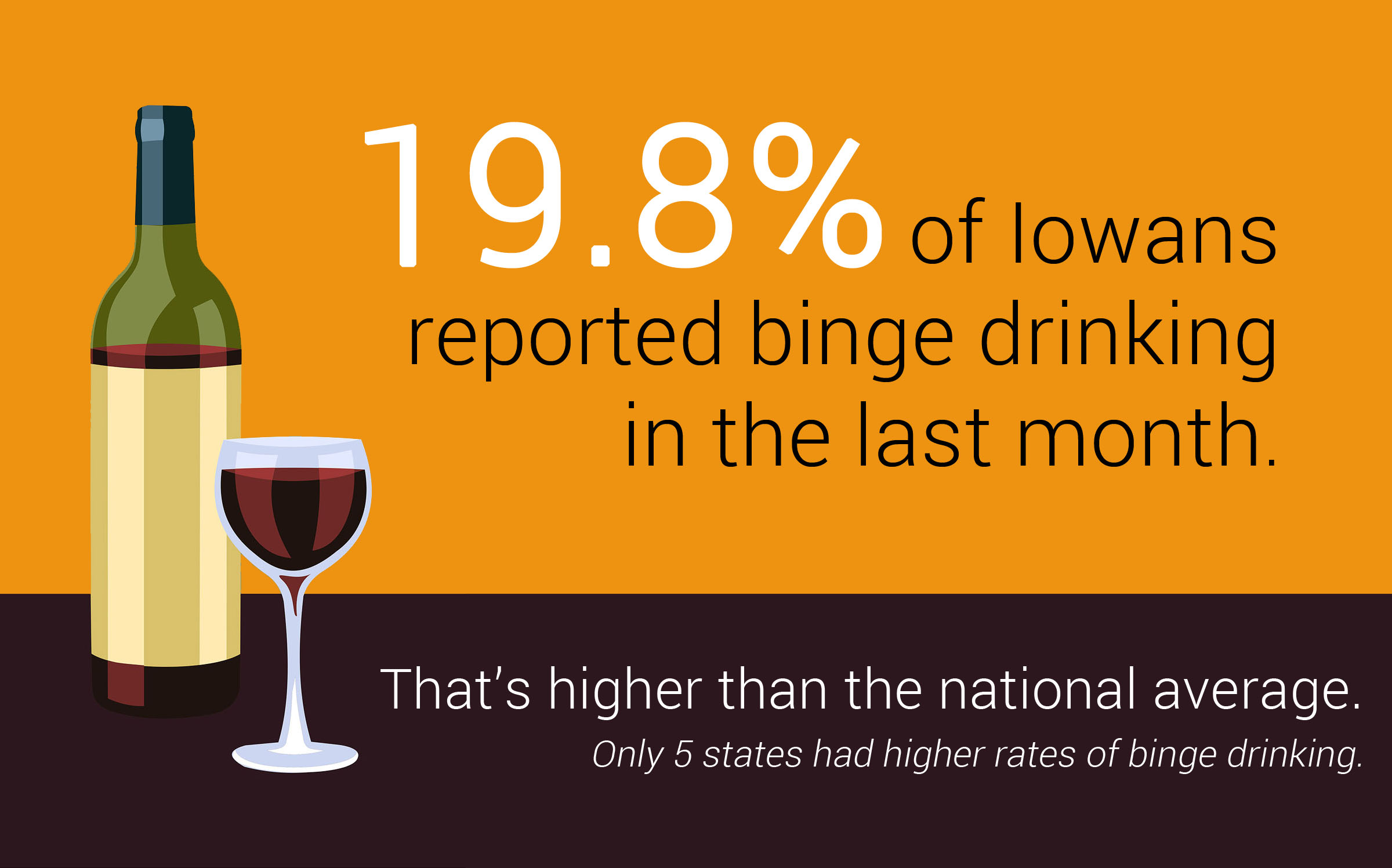 Health and Wellness are core necessities whether a person is in active addiction, in early sobriety or long term recovery. The Substance Abuse and Mental Health Services Administration (SAMHSA) defines wellness not as the absence of disease, illness, or stress but the presence of purpose in life, active involvement in satisfying work and play, joyful relationships, a healthy body and living environment, and happiness. In short, health and wellness means taking care of yourself in any healthy way to help improve a component of your life.
Repeated patterns of drug and alcohol use can lead to chronic health (physical and/or emotional) conditions that impact both the length of a person's life, and the overall quality of life that can be experienced and achieved.   
Alcohol or drug abuse recovery can be hard, but you can help yourself by improving your physical and mental health or supporting a loved one in doing so. 
Iowa Statistics 
56 percent of Iowans report drinking in the past month. Most see it as a form of recreation. For many, it is. But not for 28.6 percent of Iowans who report binge drinking in the past month, which is higher than the national average.
Here are several screening tools and self assessments for problem drinking 
Have questions or need additional information? Support and assistance is available through Live Chat, by calling (855) 581-8111(855) 581-8111, or by texting (855) 895-8398(855) 895-8398.